If you're in the market for the best wireless earbuds in Nepal and prefer the convenience of online shopping, we've got you covered with our comprehensive guide to the top 10 earbuds available for online delivery.
Our team has done the research and selected earbuds that deliver top-notch sound quality, extended battery life, and hassle-free connectivity. We understand that everyone's needs are different, which is why we've included earbuds suitable for all types of listeners – whether you're an avid music lover, a fitness enthusiast, or someone who enjoys immersive sound while watching movies.
So why wait? Explore our top 10 recommendations and upgrade your listening experience today with the best wireless earbuds available in Nepal with online delivery. We guarantee you won't regret it!
1. Ultima Atom 192 Bluetooth Truly Wireless Earbuds with mic – Click here to get it on Daraz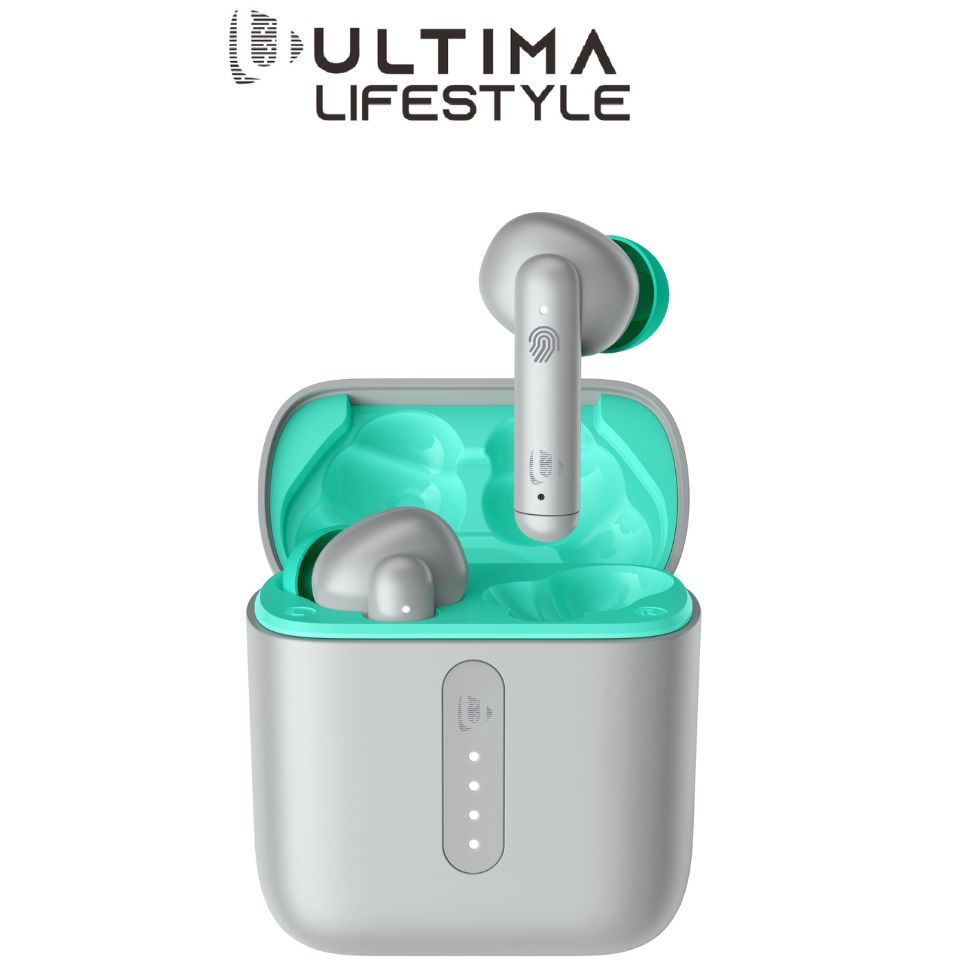 The Ultima Atom 192 true wireless earbuds offer an immersive auditory experience for users who enjoy extended breaks on weekends with their favourite episodes on stream. With a playback time of up to 42 hours, including 6 hours of nonstop playtime, these earbuds provide a frequency range of 20Hz-20KHz.
Additionally, users can switch to BEAST mode for real-time audio and low latency entertainment. The built-in mic on each earbud and ENx Environmental Noise Cancellation technology ensure clear voice calls. The ASAP Charge feature provides up to 75 minutes of playtime in just 5 minutes of charging, while the earbuds come with a Type C interface carry case.
With the Insta Wake N' Pair technology, users can instantly connect to their morning playlists without any interruptions. The earbuds' body is protected with an IPX4 rating for water and sweat resistance. The Ultima Atom 192 true wireless earbuds come with a six-month warranty from the date of purchase, and users can summon their default voice assistant(s) with ease via the One Touch Voice Assistant feature.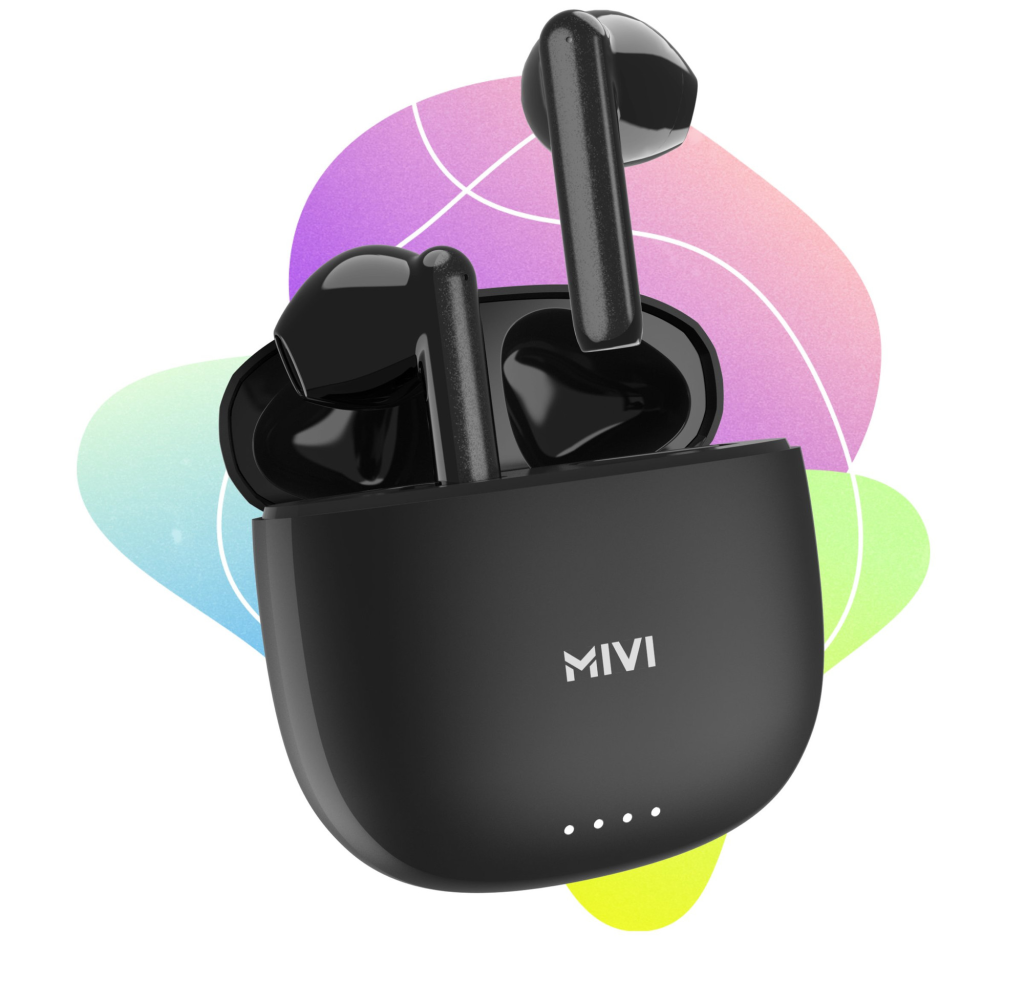 The Duopods F40 is a Bluetooth 5.1 compatible model that offers 50 hours of combined playtime at 70% volume, with 8.5 hours of playtime from the earbuds alone and 5X charging capability with the case. Equipped with a 13mm electro-dynamic driver, this model supports AAC and SBC audio codecs and features a Type-C charging port.
Compatible with Android and IOS devices, the Duopods F40 includes two MEMS mic for clear calls, and its touch controls can be activated using Google or Siri voice assistants. Proudly MADE IN INDIA, this model also comes with a 1-year warranty for added peace of mind.
3. Gravity AIRSHOT BASSBUDS TWS Environmental Noise Cancellation Wireless Earbuds – Click here to get it on Daraz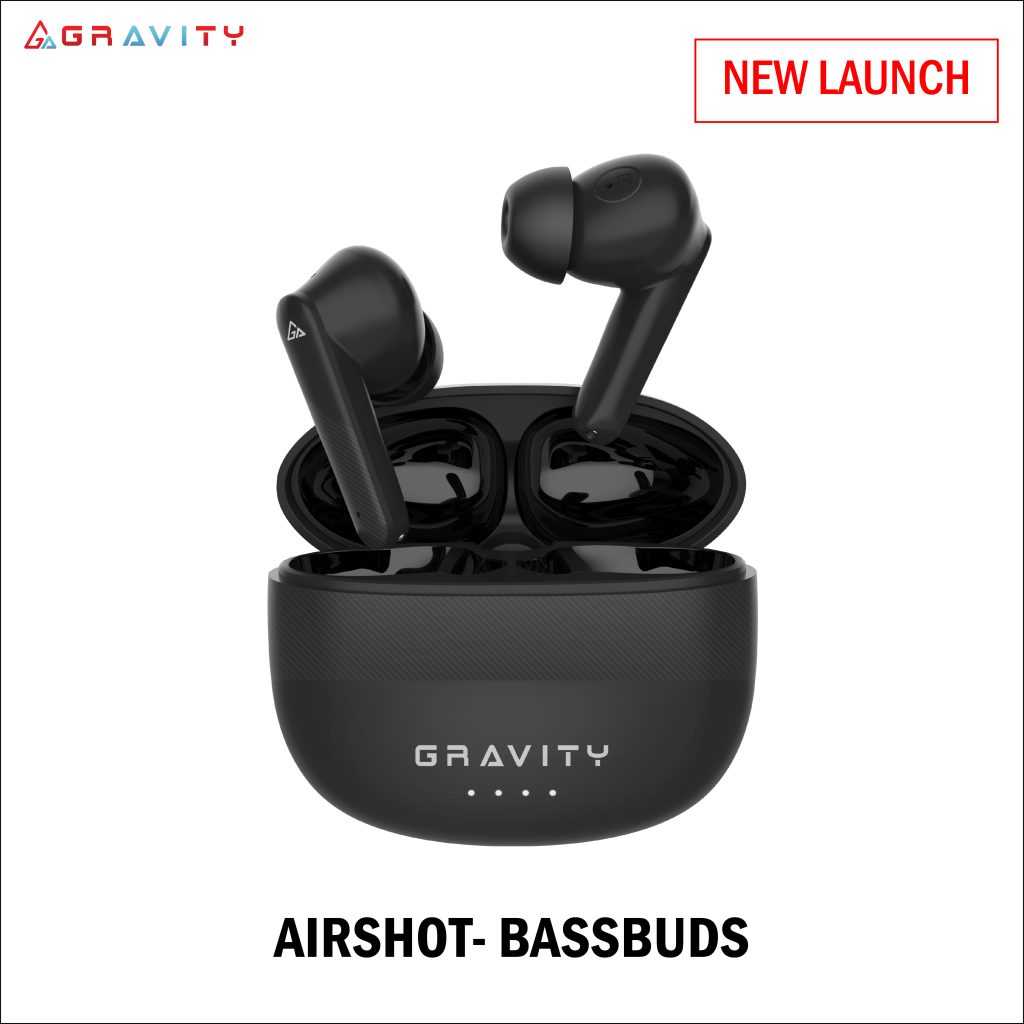 The Bluetooth V-5.2 technology in this device ensures a faster and better sound experience. Equipped with a 13mm bass driver, the device produces loud and clear sound with thumping bass. Crystal clear voice is made possible by the environmental noise cancellation feature. The touch sensor allows for easy navigation with next/previous, pause/play, call receive/reject and voice assistant commands all controlled by a single button.
The device features a Type-C rapid charge technology, allowing for fast charging. With up to 4 hours of playtime in a single charge and up to 16 hours of playtime with the charging case, the device boasts high battery backup. The low latency of 90MS (1 second=1000ms) means that users can enjoy online streams and gaming without any delay or sound lag.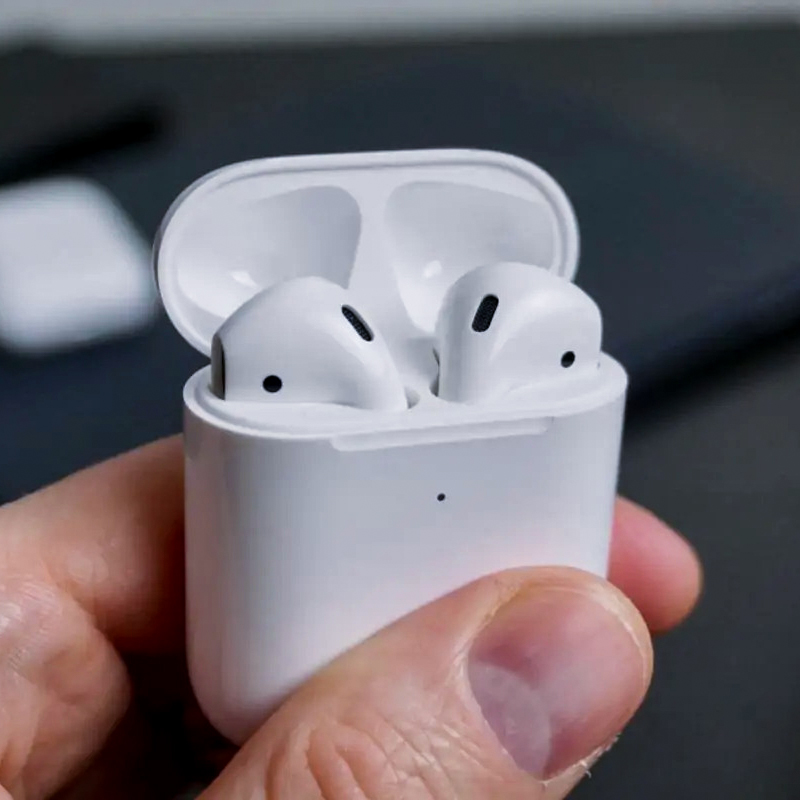 The Pro4 Bluetooth 5.0 Wireless Earbuds Wireless Earphone is a product that comes with various features. It has a Bluetooth version of 5.2 and a sensing distance of 10-15 meters. The device has a play time of 3-4 hours, and intelligent noise reduction and stand-by time of 6 hours. It has an earphone charging time of 1 hour, and the charging of the storage box takes 1-2 hours. The charging compartment capacity is 350mah, while the headphones have a capacity of 35mah (full amount).
The product configuration includes a pair of headphones, 1 charging case, 1 USB charging cable, and 1 user manual. The device can support both Android devices and any device that has Bluetooth connectivity, such as laptops. It boasts very short latency, with almost no delay for sound transmission from the device. The device can quickly connect and has a good battery life, with up to 4 hours of continuous usage.
The charging case can charge the earphones around 3-4 times, and a full charge for the charging case can last for a whole day's usage. The device also supports touch and gestures. A left double-tap will trigger, while a right double-tap will pause/play music. A right triple-tap will play the next song/video. Additionally, it has an ear sensor that will pause music or video automatically when any side of the earpiece is removed and will resume playback when placed back into the ear.
5. X-Age Conve Play Buds Bluetooth Gaming Wireless Earbuds – Click here to get it on Daraz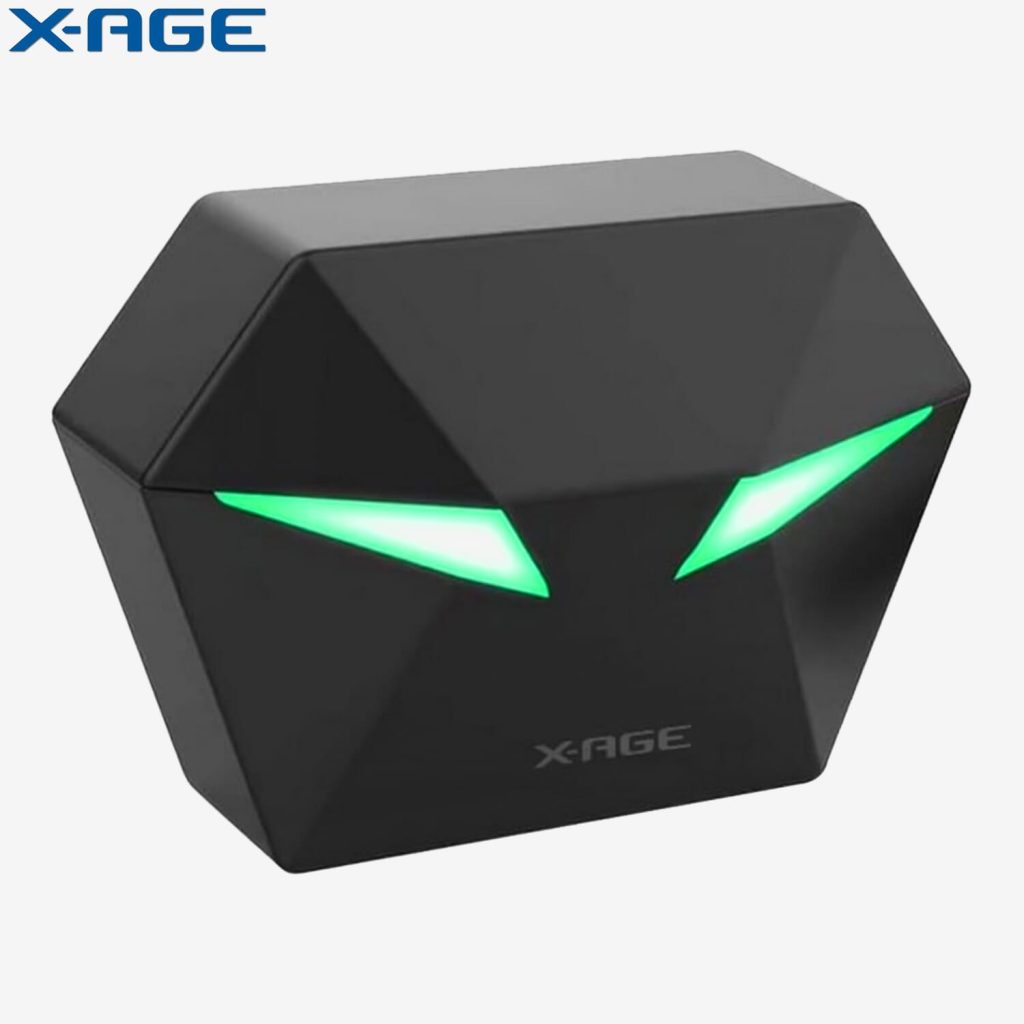 The X-Age Conve Play Buds Bluetooth Gaming Wireless Earbuds (XGT01) come equipped with Bluetooth V5.2 and a Jerry 6983 chipset that provides a reliable and fast connection. These earbuds offer a long standby time of 300 hours and a talk time of 4-5 hours, with a playtime of 9-10 hours. The 13mm driver unit delivers clear and crisp audio, while the earbuds' 32Ohm impedance ensures that the sound quality is excellent. The earbuds have a 35mAh/3.7v battery capacity, and the charging case has a 200mAh/3.7v capacity. With a charging time of 2.5 hours, these earbuds are an excellent choice for those who are always on the go.
Whether you're gaming or enjoying your favorite music, the X-Age Conve Play Buds Bluetooth Gaming Wireless Earbuds will provide you with an immersive audio experience.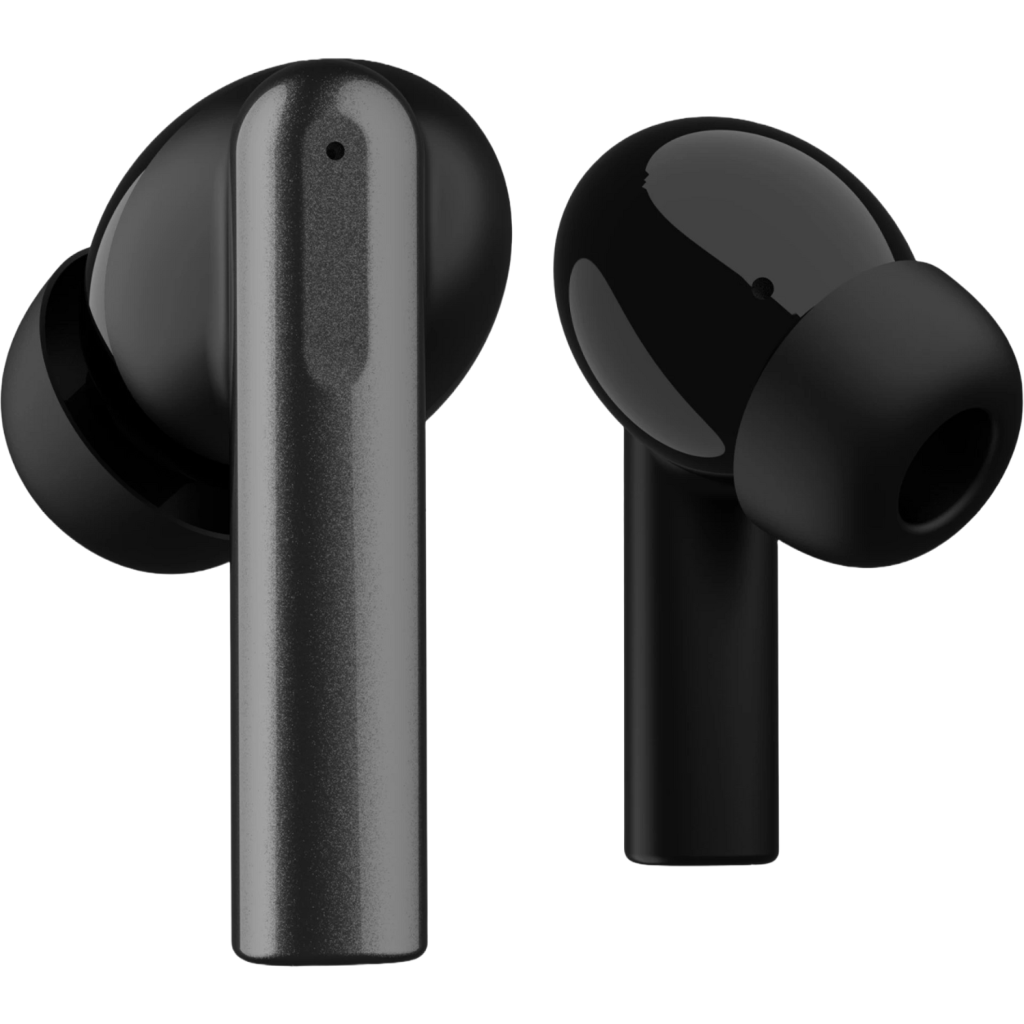 The Mivi DuoPods F70 ENC is a powerful Bluetooth wireless earbud designed to deliver a premium audio experience. It features environmental noise cancellation technology with quad mics for crystal clear audio. The earbuds come with Bluetooth version 5.1 and support AAC and SBC audio codecs.
With a wireless range of up to 10 meters, you can enjoy uninterrupted audio even when away from your device. The earbuds are equipped with 12mm advanced drivers that deliver a powerful bass and clear audio quality. The device boasts an impressive playtime of up to 50+ hours at mid-volume, making it ideal for extended use.
The earbuds come with a comfortable fit and a premium design, with IPX4 water resistance for added durability. The device also features a Type-C charging port and is made in India.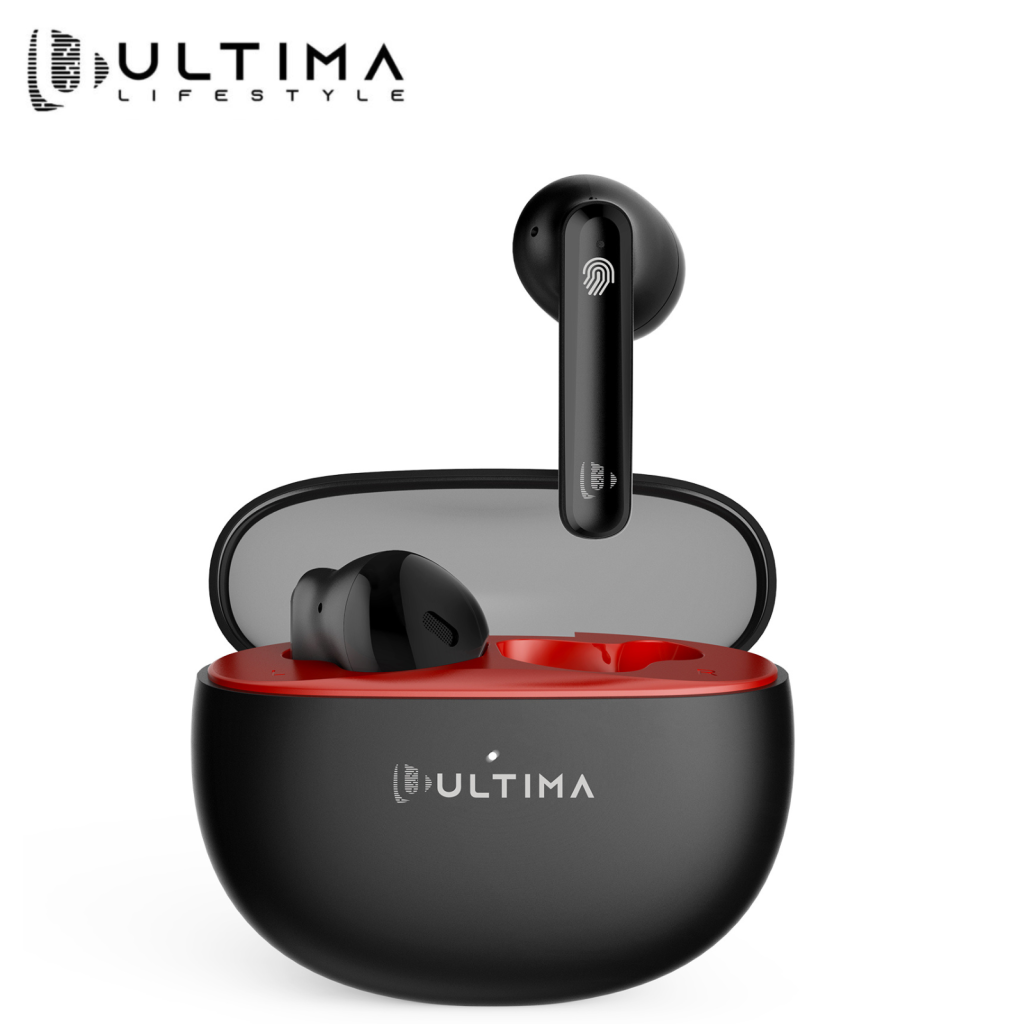 The Ultima Atom 255 True Wireless Earbuds are designed to offer an immersive audio experience with a host of features. With a total playtime of up to 45 hours, including 9 hours per earbud, these earbuds ensure uninterrupted music playback for extended periods.
The earbuds feature quad microphones with ENx technology that eliminate ambient noise for crystal-clear voice calls. The 12mm audio drivers deliver Ultima's signature sound quality. The ASAP charge technology lets you enjoy up to 60 minutes of playback in just 5 minutes of charging time. The low latency gaming mode ensures seamless gaming and entertainment experiences. The earbuds are powered by Bluetooth v5.3, which ensures a stable connection. The IWP tech makes it easy to power on the earbuds as soon as you open the case lid.
The earbuds are IPX4 water-resistant, and their smooth touch control lets you command playback, hands-free voice calls and activate your default voice assistant with ease. A 6-month warranty is offered from the date of purchase.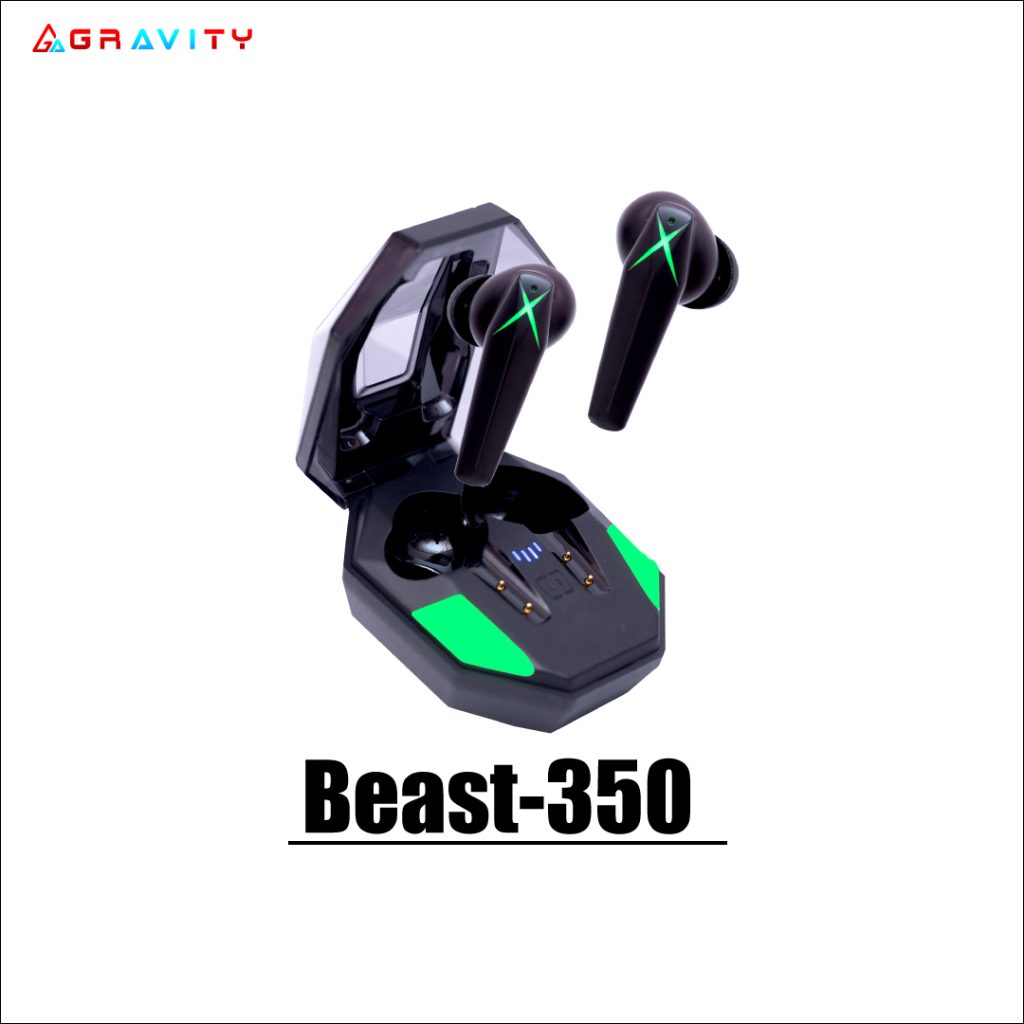 The Gravity Beast 350 True Wireless Gaming Earbuds with Touch Control are a great choice for gamers and music lovers. They feature Bluetooth V-5.0 for better sound experience and faster connectivity, along with a 14mm sound driver for loud and clear sound with thumping bass.
The earbuds have a Type-C charging port for fast charging, and a 400mAh battery that provides 5 hours of playtime in a single charge and up to 25 hours of playtime with the case battery. The MFB touch sensor enables control of Next/Previous, Pause/Play, Call Receive/Reject, and voice assistant commands with a single button.
With low latency of 65MS, enjoy online streams and online gaming without any delay and sound lag. The earbuds have a charging time of 1.5 hours, while the case charging time is 2 hours. They are IPX 5 water-resistant and have a transmission range of 10m with a frequency range of 20Hz-20000Hz. The earbuds support Bluetooth Profiles such as HSP, HFP, A2DP, and AVRCP with a sensitivity of 93+-3db 1khz.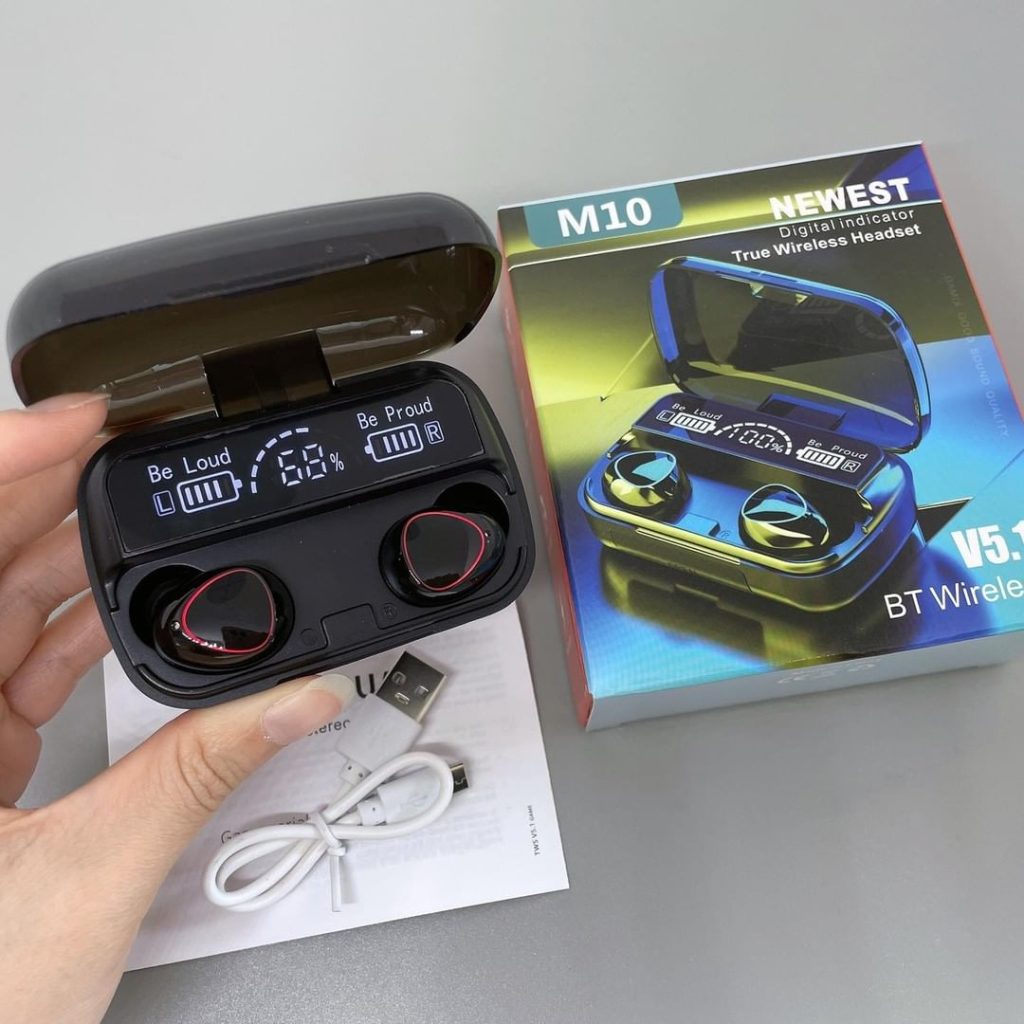 The M10 Earbuds Wireless TWS Bluetooth Earpods come with a powerful 2000mAh charging case that can fully charge two earphones around five times, offering a total music time of more than 24 hours. Thanks to their waterproof technology, users don't need to worry about water and sweat damage.
The earbuds feature 10mm dual drive units, which deliver 9D strong deep bass music sound. The earbuds also have a popular touch control function that supports switching songs, phone calls, and activating voice assistants. The product parameters include Bluetooth version V5.1, CVC8.0 noise reduction, and a working distance of about 10 meters. The single headset has a 50mAh battery capacity.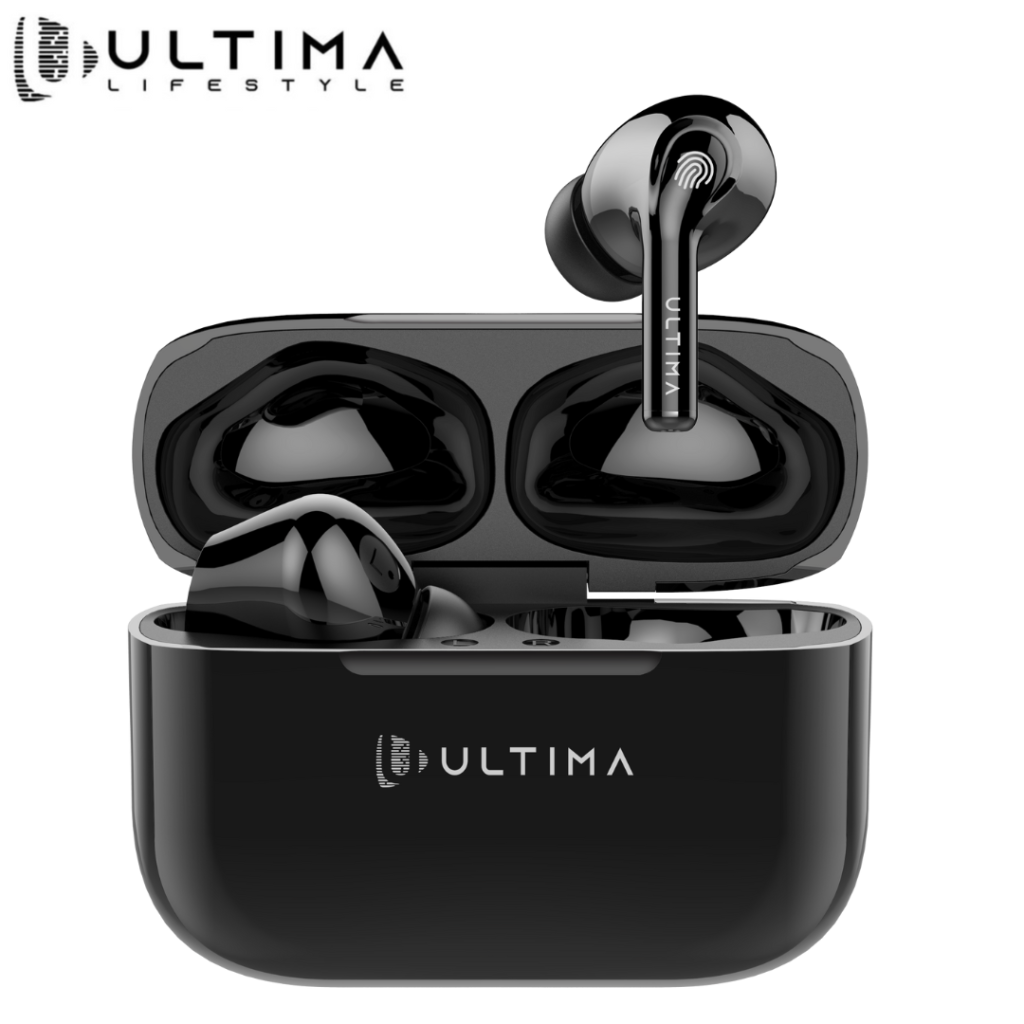 The Ultima Atom 320 Wireless Earbuds offer a long battery life of up to 17 hours, perfect for all-day use. Equipped with 13mm drivers, these earbuds deliver powerful and clear sound. They are also designed with IPX5 water and sweat resistance, so you can enjoy your music without worrying about damage from water or sweat. With ASAP Charge technology, just 5 minutes of charging gives you up to 75 minutes of playtime.
The Game Mode feature reduces latency to 50-60ms, providing an optimal gaming experience. The earbuds also come with ENC Tech for Environmental Noise Cancellation and a Voice Assistance feature that can be activated by long touch of 3 seconds. These earbuds are equipped with Bluetooth version 5.3 and have a wireless range of up to 10m. They also feature a Type C interface for charging.
Conclusion
That is all for our top 10 list of Best Wireless Earbuds To Buy In Nepal (With Online Delivery). Have any suggestions or comments, please write it down in the comment section below.