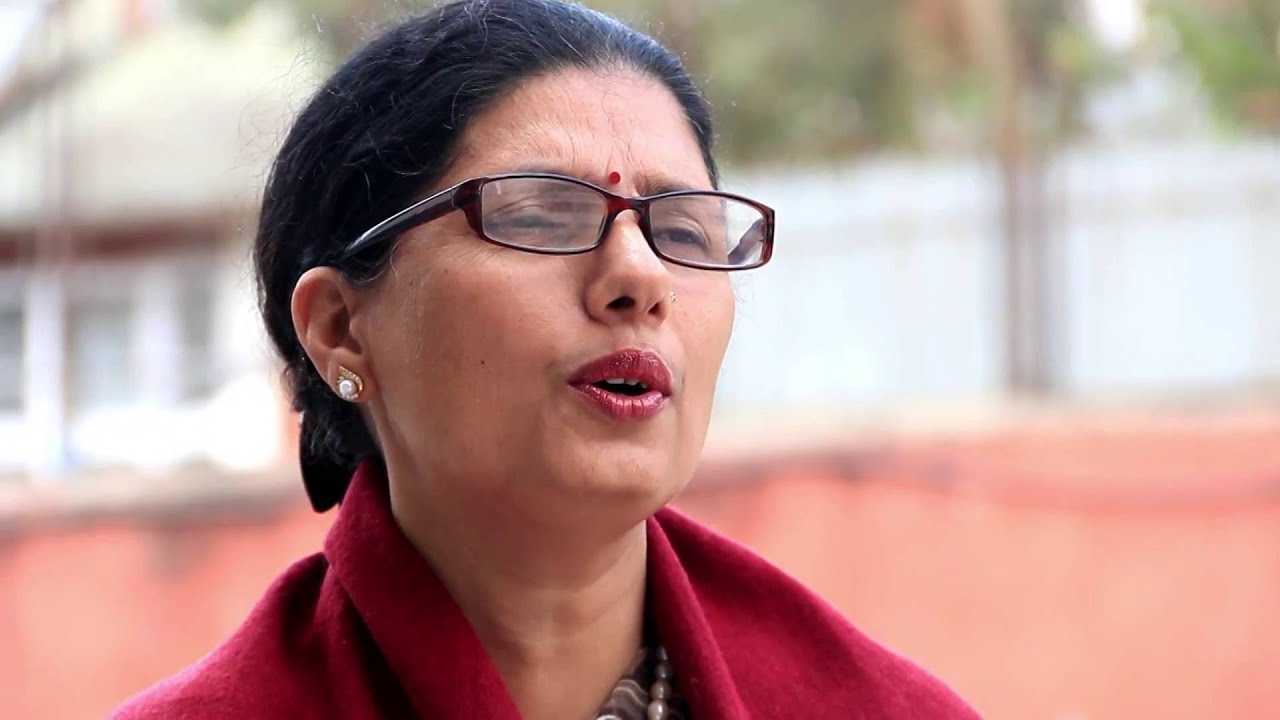 Table of Content (toc)
Biography of Prabha Bhattarai
Introduction
P(caps)rabha Bhattarai was born in Chundiramgha, Tanahu on Kartik 16, 2022 BS. She is an established writer in children's literature. She is the granddaughter of our great poet Bhanubhakta Acharya. Her parents are Mithu Acharya and Narayan Dutta Shastri Acharya.
Early Life of Prabha Bhattarai
Born into an educated and aristocratic family, Prabha Bhattarai (Acharya) does not have to struggle so much to build her personality. After all, education, companionship, family environment and her own sharpness make her upbringing feel comfortable. The guidance of well-educated and educated parents became a useful opportunity for Prabha. In the same way, her disciplined and dignified life journey taught him the lessons of patience and understanding for life. Due to this, a conducive environment was created for her to continue her social, educational and literary services while always being aware and active about his deeds and duties. Thus, the impact of continuous work and dedication was properly evaluated.
Education of Prabha Bhattarai
She did his M.Phil in Nepali. She is currently doing research for a doctorate. She has been teaching at Padma Kanya Campus for a long time. Her first published work is the poem 'Mother'. It was published in 'Balak' magazine in June 2033 BS.
Literary Introduction of Prabha Bhattarai
The contribution made by Prabha Bhattarai (Acharya) in the field of children's literature is also noteworthy. Apart from this, Prabha Bhattarai, who has been writing biographies, critiques, essays and other genres, is a well-known personality in the field of classical poetry. Her poetic style of expressing human suffering in the image of nature appears to be of the highest order.
Her admirable skill of communicating deeply from the lifting of ordinary objects and revealing the identity of nature life in the expressed ascent should be respected. Her human rebellion in a bloody nature starts another movement, she will probably become a revolutionary poet. The truth is, Prabha has the same sacred nationality in her mind. There is decent patriotism. And there is another universal self-consciousness.
Exploitation, oppression and injustice cannot be tolerated by any creator. That is why the campaign for freedom and emancipation embodies the spirit of cosmopolitanism in his creations. Her creations, which have awakened for building a civilized, cultured, disciplined, dignified and peaceful society, are timeless. It has been acknowledged that there are high-level currents in her creations, from the earth's soil to the stars in space. Everywhere in her poems, the coyote of spring feels his throat. Probably the best works of Prabha Bhattarai (Acharya), the promising female signature of Nepali language and literature, are still being published.
Poems
Posila Kavita (2060, Collection of Children's Poems)
Mero Sano Bhai (2060, Collection of Children's Poems)
Santu Ra Suga (2061, children's story collection)
Geeta Papa (2064, Children's Poetry)
Sharda Adhikari (Biography, 2067)
Sarit-Sangam (2068, collection of verse poems)
Sunkesari Maiya (2069, Children's poetry)
Since 2033 BS, Her contemporary and literary articles, critiques, verse poems, songs, essays, stories and children's stories, children's poetry, investigative articles, national and international journals have been continuously published. Apart from this, compositions have been published in various school level textbooks and reference books by the Government of Nepal, Curriculum Development Center and other private publications. Along with this, her works titled Chari Banna Paaye (Children's Song Collection) and Narayan Dutta Shastri's Contribution in the Field of Nepali Drama (Research Works) are in the process of publication.
Awards and Honors
Arjun Gold Medal (2042, First Place in Graduation Nepali Composition Examination from Tribhuvan University)
Lalita Poetry Award and Medal (2051, 3rd National Poetry Festival by Sitaram Literary Foundation)
Village Service Award (2058, Village Service Fund Tanahu)
Lekhnath Poetry Award (2067, by Trimurti Niketan for her special contribution to the creation of classical prosody poetry and the promotion of prosody poetry)
Letter of commendation (2068-2069, by the Deepajyoti Educational Foundation Pvt. Ltd. for reciting the best poems in the spring poetry seminar organized by the school and being judged by the decision of the listeners)
Sagarmatha Literary Foundation Padmahari Award (2069, for the outstanding contribution to Nepali language literature)
Premadatta-Goma Tripathi Smriti Sahitya Samman Award (2069, by the Premdatta-Goma Tripathi Smriti Pratishthan for her outstanding contribution to the promotion of literature and innovation in Nepali verse poetry)
Abhinandan (2070, by Gyandeep Shiksha Sadan, Kathmandu for her special contribution in composing and reciting classical verse)
Devkota poetic honour (2073, Nepal Cultural Association)